7-16-2007
Well what can i say? i had a bit of stress getting all my stuff ready for my for my 1 year Thailand trip, but i managed to get it all done. I live in northern California and my plane leaves from San Francisco, so i drove down today to visit some family before i leave on the 18th. To this point i am not excited, i was like this the last time i went to Thailand, I have no idea why it seems like i get excited when i arrive at the hotel. That welcoming feeling of the Thai people or just that everyone at the hotel remembers me, it's a vary relaxing feeling. As i look forward to the future i know i will have a great time going to the beach almost everyday and relaxing.
(7-18-2007) -USA (7-19-2007) -JAPAN
Right now I'm sitting in Japan waiting for my Thailand flight the trip from the states was long, as always but, the pilot said we landed early so that means it's a longer layover for me, about 4 hours. So that is why im writing this, first of all i want to keep you updated as much as possible and second, thare is really nothing else to do. well i have a hotel reserved for 1 month and in that time i plan to find a condo to stay in for the rest of the year. i cant wait to get to Thailand because once again i have some new friends that i have been talking to online and plan to meet them in person. The 21st thee of them are going to take me to some beach and spend the day thare. and to day 1 friend is meeting me at the airport with a taxi ware we will meet for the 1st time.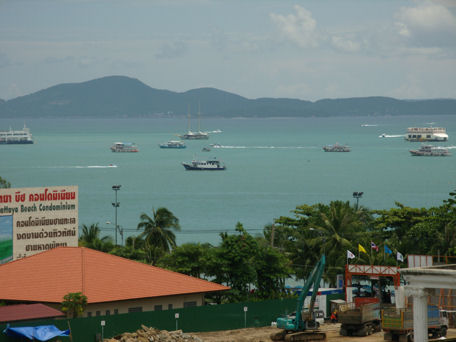 (7-20-2007)
I have finally made it to Thailand and am safe no problems on the plane, just boring. well i can now say that my holiday has started and i am so excited now to spend time with friends and eat some great food. i got to the hotel about 12:00am and could not sleep so i just watched some tv until the morning. Now i am a little tired because right now it is 3:00am in America aznd i should be sleeping but it is day time in Thailand now, I will be sleeping good tonight :) Well as i said i will be going to the beach tomorrow with 3 new friends that i have never seen before but thay seem really nice and i think we will all have good time together. i will put some pictures up asap i bought a new digital camera just for this trip and am looking forward to taking some great pictures. well i am hungry now so i will go for now.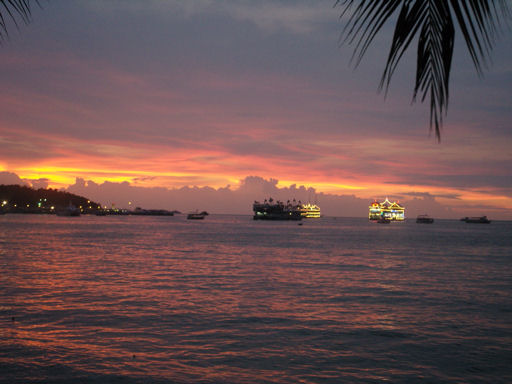 (9-26-2007)
Well its been a while sence my latest update i have not forgotten just been busy relaxing on the beautiful Thai lad beaches. Like i said its been two months so i will get you updated with the latest, i stayed in a 5 star hotel over looking the beach the 1st month and then moved to my appartment which is also overlooking the beach, what a great life. The last to months have gone and passed so fast this next month coming up i will be going to Cambodia to renew my visa stamp "have to do it every 3 months" and it is a 1 day trip so not to bad, i go with a group of 6 people and pay about $50.00USD get breakfast lunch and watch movies in a luxtury mini bus. The pictures on this page i have taken and is just a sample of how beautiful Thailand is.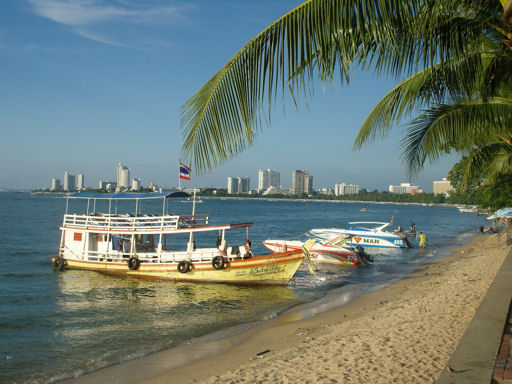 I always have open eyes for new and exciting things that make my work more easy, well i have found a website building program that is vary easy to use for beginners i started of with dreamweaver because i thought it was the best, well everyone has thare own opinion and even if it is or isn't the best, it does not always mean it is the easiest to use when you sign up for NICK MARKS SYSTEM or any other proven money making system i highly recommend you take a look at XSITEPRO it is absolutely the best website building program for peaple new to internet marketing, you learn step by step, the program has everything you need, you can learn how to make great websites in about a week,take a look at the 7 REASONS WHY well i need to get back to the beach and enjoy the sun, take care.
(11-15-2007)
It has been a while sence my last update, but i have been busy with a newley released program claiming to make money online.The program is a keyword tool, Simply type in any competitor's website info, hit "run" and the software discovers which keywords your competitors are bidding on in Google Adwords.Then enter those keywords into your own Google Adwords campaigns,Harness the power of Google and this software to instantly generate incredibly profitable keyword lists.The software program is called GooHay and with the few months that i have been using it i have seen vary good results, i will continue to use it and i am shure that my profits will increase even more read about this new software here GooHay hope your results are as good as mine, take care and happy marketing.
As with the New GooHay program, i came across a new Affiliate Marketing program also. I was serfing the net one day and saw a yahoo marketing add claming that you can make $150.00 a day, well we have all seen these adds before right? well what cought my eye was that you can join for free, free means nothing to loose so regardless i signed up. with a closer look at the Affilite website the company will write you a check for $150.00 a day every day if with in one month time you do not make it on your own. why do this? becouse thay garrentee you will make at least $150.00 a day and. The Ceo of the company also personally e mails you and answers any questions you may have. If i new about this company before i would have made a whole lot more money faster than i did. I have personlly talked to the ceo and asked him a series of questions about his affilite Marketing company and he says with his team helping, new affilites that have signed up have made closer to $200.00 a day, he said the only thing that you need to pay for is for the website hosting but the website is absolutly free.What you get in the affilite package is a great looking website designed by real web designers, unmached custermer support and also you can track your website and traffic stats day by day. As i said free means nothing to loose so take a look www.chokdeemony.com it is by far the easiest way to make money for new affilites, it is free so go ahead and sign up and get more info if you like.